Learn German in Munich
Willkommen to my website, my name is Giulia and I teach German in Munich, I'm specialised in private German lessons.
If you want to learn German you are in the right place as this part of the website is intended for all the people who want to learn German. If you want to learn Italian go here.
Either you are in Munich for vacation or you just moved here, you probably realized that speaking German can give you the boost you need to integrate yourself in the social and working enviroment. Finally you might decide to take a German course, especially if you plan to stay longer in Munich.
There are many possible ways to learn German. You can have an individual course (Singlekurs or Privatekurs) or a group course (GruppenKurs), with intermediate solution like couple course (Paarkurs). Spoiled for choice, die Qual der Wahl!
For whom is not in a hurry to learn a group course is the most appropriate choice. It is possible to follow a group course in one of the many language school present in Germany and abroad, for example the Goethe-Institute.
I taught in some Munich's language school for a few years and I can say the drawback of the group course is that often there are too many students in the class and the level of students is too heterogeneous to be effective.
You can see the difference between a course and a private German lesson in the draw below (hover the mouse to make it bigger).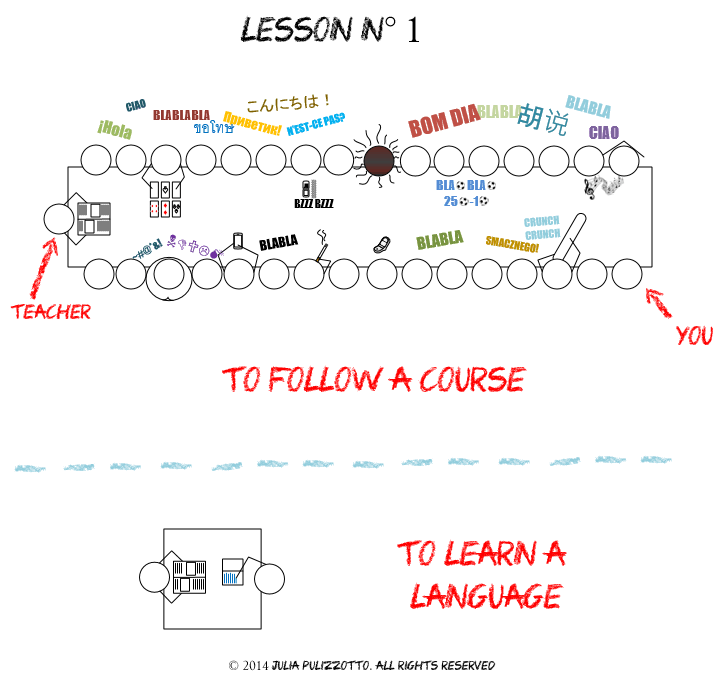 PRIVATE GERMAN COURSES
The more efficient and fastest way to learn  is an individual course, with a teacher entirely dedicated to you and is able to adapt the lessons to your needs. You can be sure you will learn the language at incredibly higher speed compared to a group course.
Only with a private lessons the teacher can help you with the grammar traps present in the German language, unfortunately there are many.
Only in a private lessons the teacher has the time to help you with the pronunciation that in a normal German course is usually neglected  for time reason.
Only with a private course you are able to master the language in the shortest time.
This said, I don't want to deceive you, German is a very difficult language and requires effort, time and commitment.
Well, are you ready? Then book your
or go to the information page on the available courses: