Special Christmas offer 2014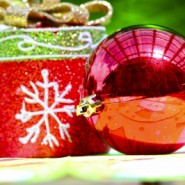 If you have no idea for a Christmas gift this year you have the opportunity to make a special present.
You don't have to do always the same classical gift, like a perfume or a book…
How about making an unforgettable gift to your friends and family.
Or maybe you always wanted to learn German?
This year you can present a gift voucher for an German course.
For your special present Studio NaVivo offers a special discount of 20% for booking a German course with a free choice of lessons' hours.
This Christmas' offer is valid only for new students, can't be combined with other sale offers of studio NaVivo and ends at the 24th of December 2014.
or go to the
to buy your German class voucher.
*Image courtesy of Gualberto107 at FreeDigitalPhotos.net